The user cannot be deleted- the user might be deactivated only. 
1. How to deactivate users?
1.1. Navigate to Settings > Users > Users  management
1.2. Find the user you need to remove;
1.3. Navigate your cursor on the user's icon > click "deactivate user" button: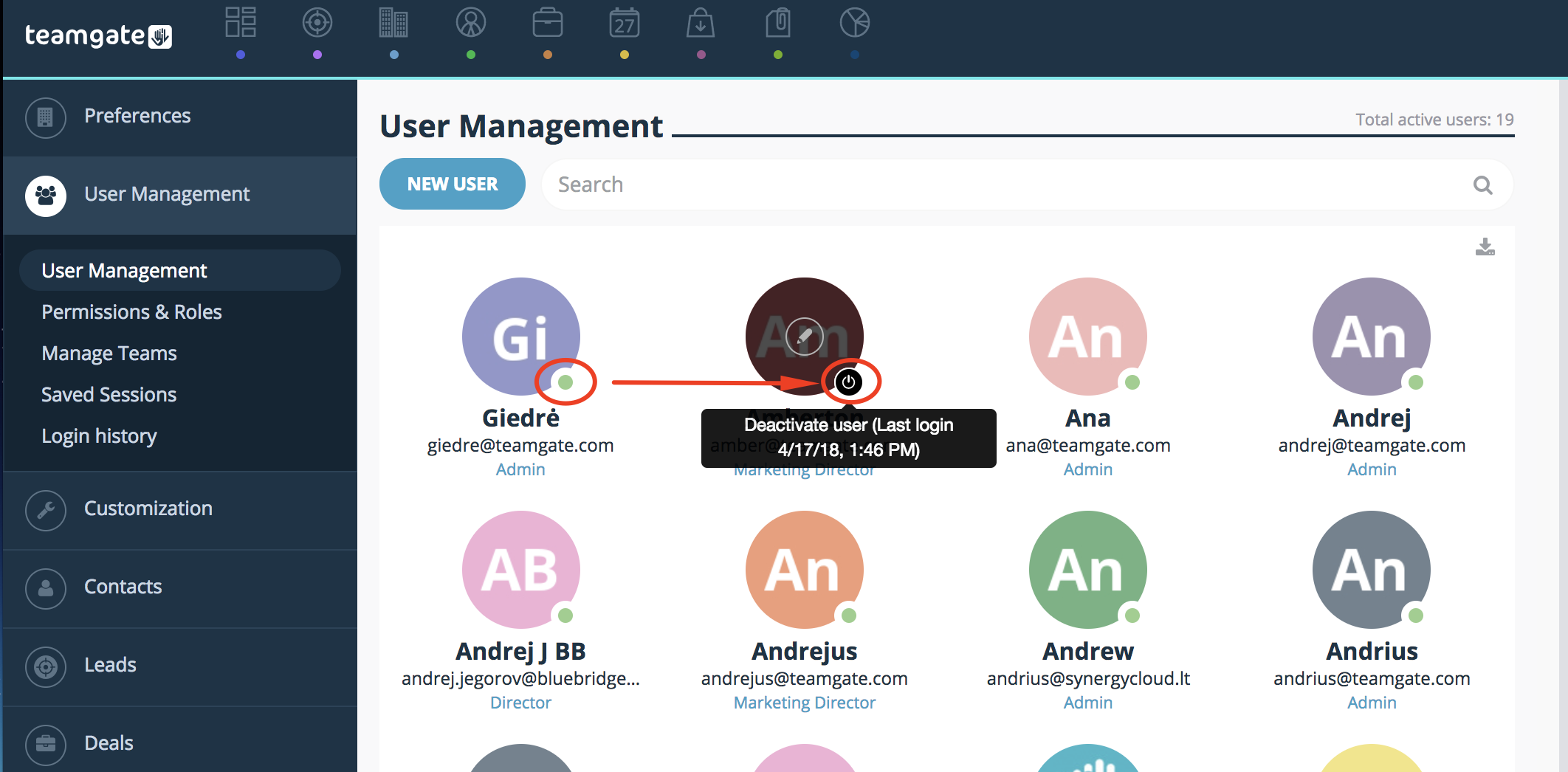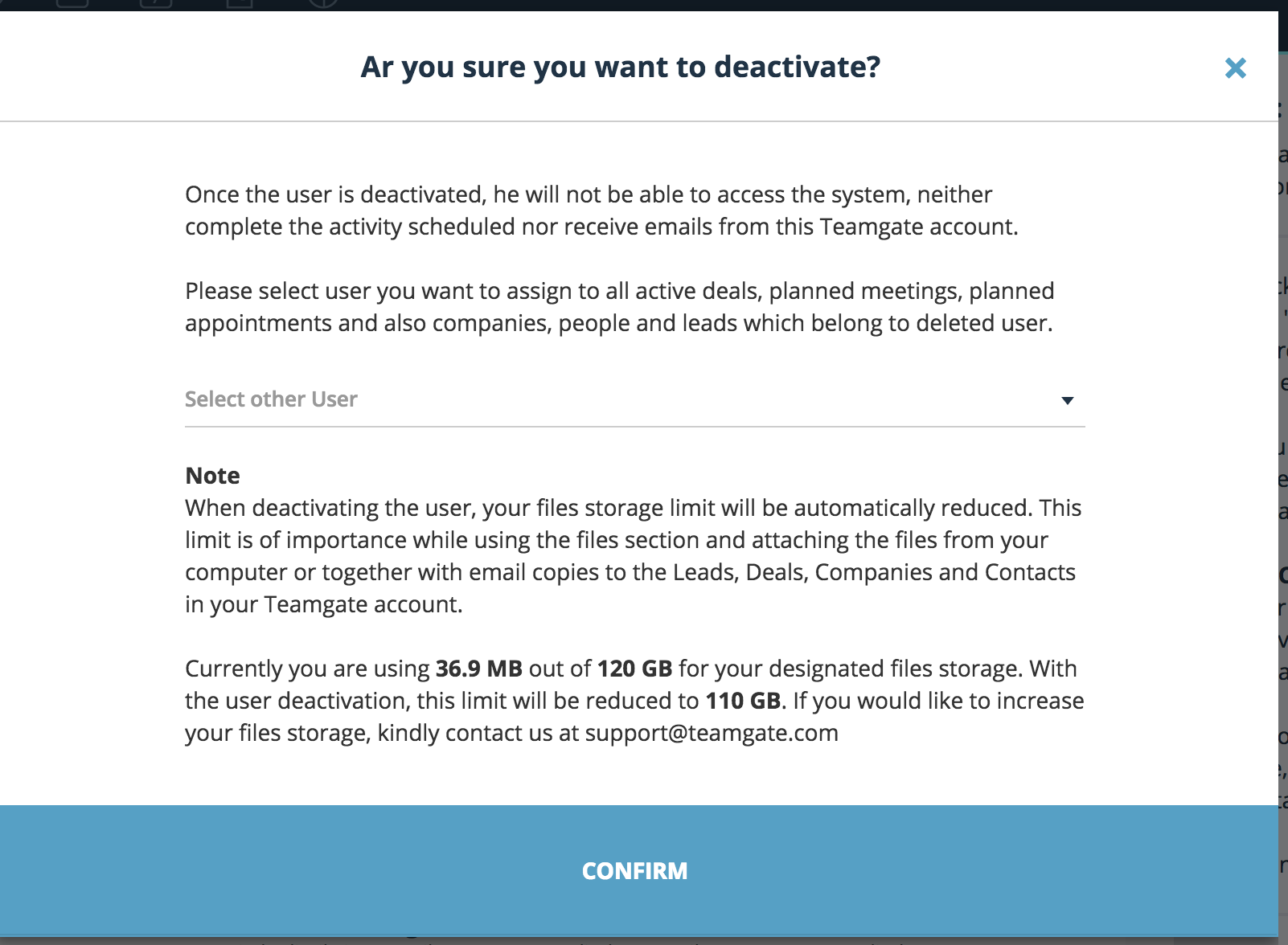 All deactivated users can be re-activated again. For more information please see the article: How to activate inactive user?