Export your LinkedIn contact database and import it to Teamgate CRM with just a few easy steps! 
1. How to export contacts from LinkedIn?
1. Open your LinkedIn profile 
2. Click on My Network > Connections 

3. Select contacts you want to export and click > Export connections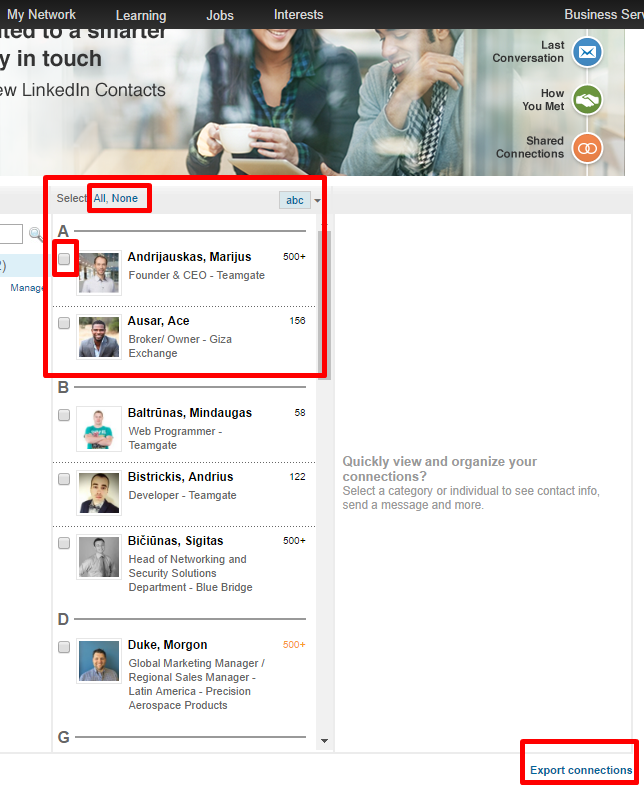 4. Choose file format (CSV. file or VCF. file) > Export 
5. Save file to your computer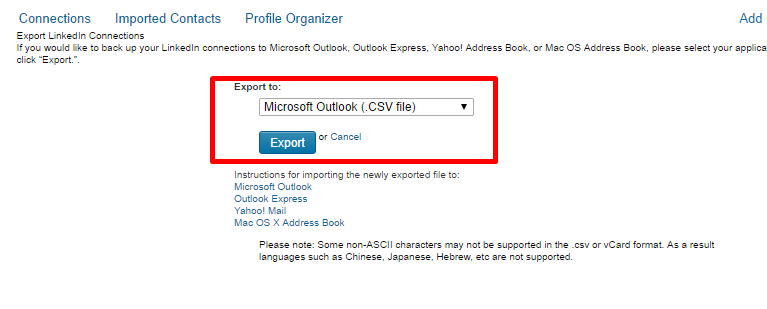 6. Next step is file import to Teamgate. Please follow the instructions: How to import your client list?