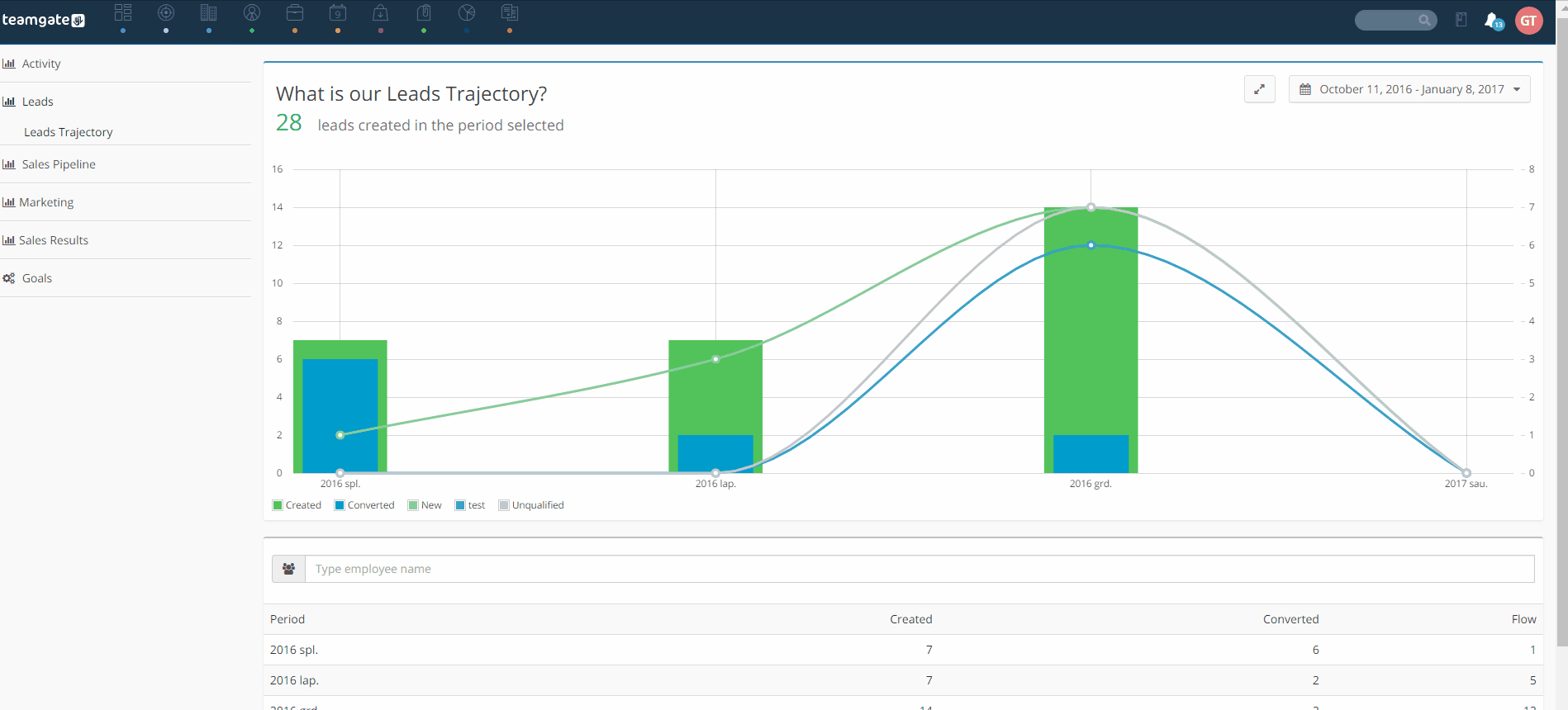 Note: Leads Trajectory report is only available to users on the Enterprise Plan. 
Leads Trajectory report is a full picture of your leads management process. It shows how many leads were created during the period selected and how many of them was converted to a contact. This report allows you to get insights on where you need to pay more attention- should you think of new ways to generate leads? Or should you put more effort on leads qualification process in order convert leads to a contact and create more deals? Along with Leads Trajectory report, we recommend to take a look at Leads Movement report.  
To enable Leads Trajectory report: navigate to Insights module > Leads > Leads trajectory

The columns in the report show the number of leads created (green color) and the number of leads converted (blue color). One column can represent a day, week or month. It depends on the selected date range. 

The curves show other lead statuses and how many of them were assigned to a lead. Lead's statuses can be customized according to your business needs. To know more about lead status best practice please read this article: What is a Lead status in Teamgate?

On the bottom of the page, you can see the Leads trajectory report in the list. It shows Period of time; the number of leads Created and the number of leads Converted; calculated Flow. To add more, this report allows tracking how many leads were created and converted by a particular employee. Type in employee's name in the blank field or select from the drop-down menu. 
TEAMGATE BLOG: