To become a customer of Teamgate CRM - all you have to do is to choose the pricing plan of your choice and add your payment method by following these steps:


1. How to subscribe?
1.1. Click on the icon with your credentials on the upper right corner > navigate to Settings > Plans and Pricing > Plans and Pricing
1.2. Select your payment frequency, subscription type and enter the desired number of licenses. Click "Select Plan" to continue.

Note: the first billing date as the date your payment method will be charged. If you are still on a trial, this will be at the conclusion of your trial period.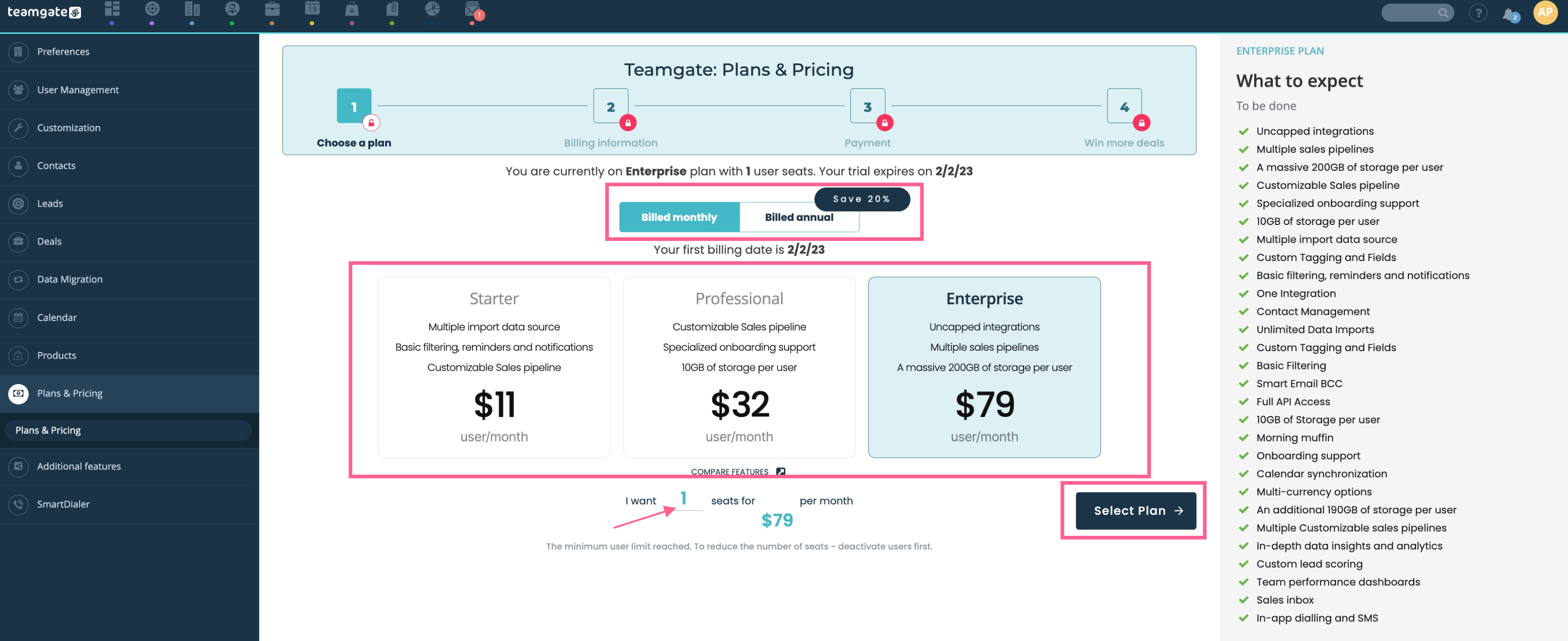 Note: Upon clicking "Select Plan" you will be prompted to Remove Demo Data if you haven't already. This is recommended to eliminate data cross-over and reduce the potential for error.

1.3. Enter your billing details and confirm your select plan by clicking "Start".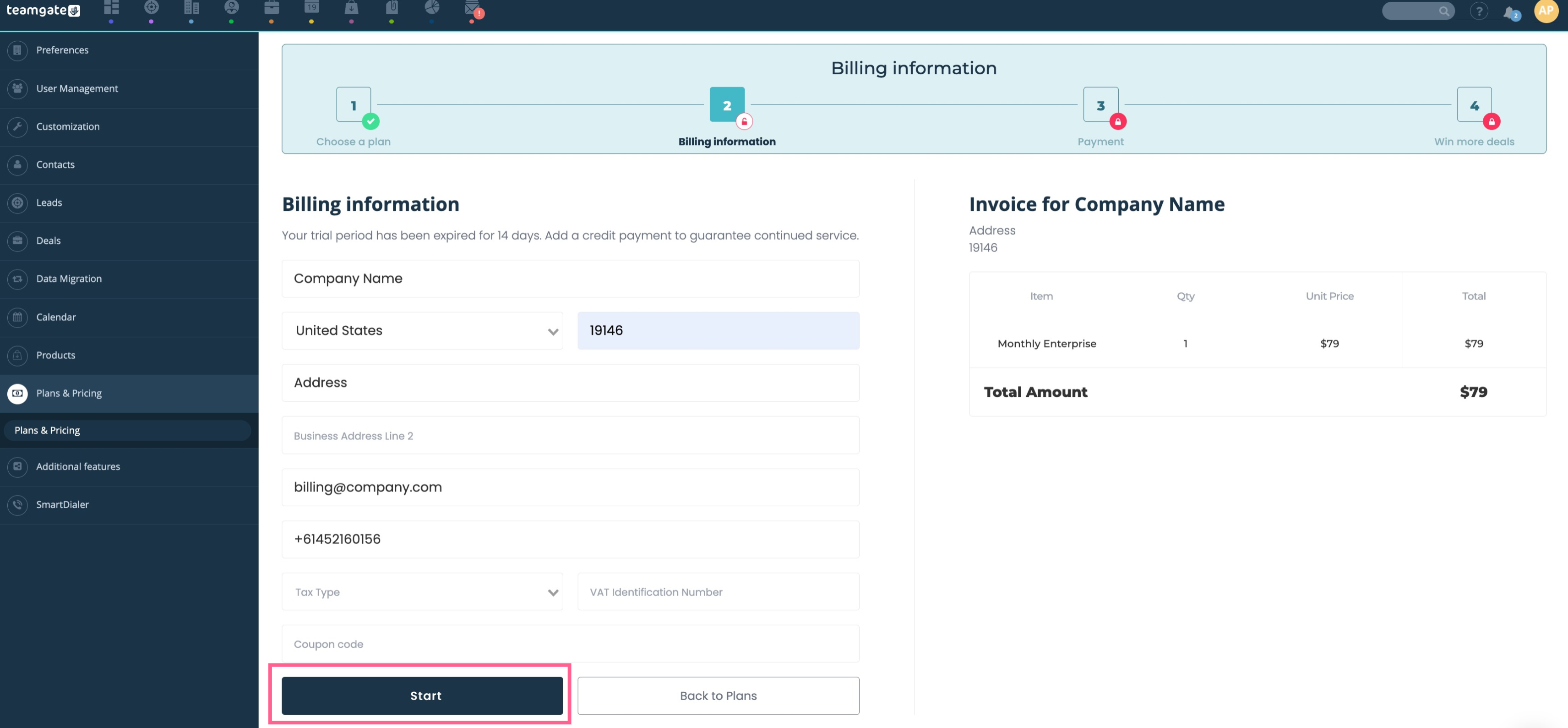 Note: An invoice preview is provided on the right-hand side of the screen.


1.4. Select your payment method and add your payment details before selecting "Pay".




Note 1: Payment methods will differ depending on Country. For more details on the payment methods offered by Teamgate, visit our Payment Methods page.
Note 2: If you are still on a trial you will be charged upon completion of your trial period.
1.5. Optional: Thank-you for subscribing to Teamgate CRM. To make the most of your subscription, we recommend booking an onboarding call with one of our customer success representatives!